Do you want to sing through your studies? Then you have come to the right place!
At the Nijmegen Student Choir Alphons Diepenbrock (NSKAD), we believe in coming together through the joy of singing! The choir has over 40 members and is oriented towards classical music. Every year we give two concerts, but besides all the musical, we also find socialising very important. First of all, this means that every week after rehearsals we have a friendly drink to have a nice chat, about music or just life. But there are also other plenty of other fun activities to join.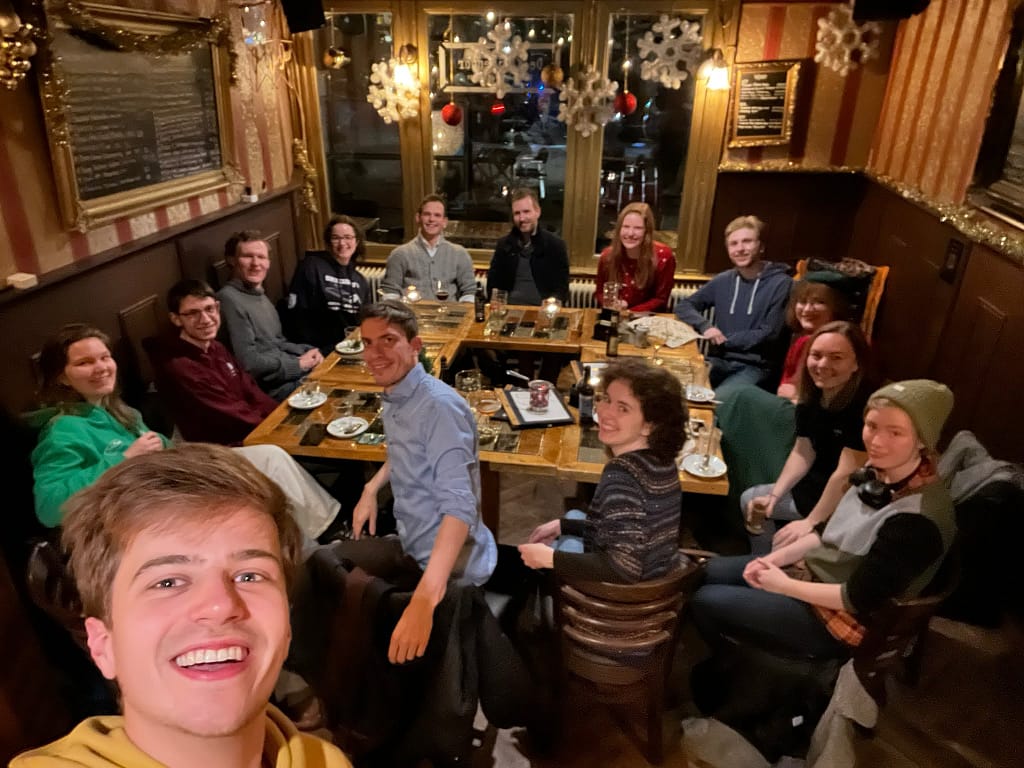 At NSKAD, diversity is our strength. We are proud to be an inclusive community that welcomes students from all walks of life, irrespective of background or identity. We want to make it clear that NSKAD is open to everyone. Our commitment to diversity extends to being LGBTQ+ friendly. We embrace and celebrate the uniqueness of each member, fostering an environment where everyone can express themselves freely.
As mentioned before, NSKAD goes beyond just singing; our association spirit is at the heart of what we do. Our committees organise a wide range of activities, such as bowling, the famous MAC (open mic), the after-concert party, dinner rouler, games night or autumn walk (with pancakes!).
Other committees publish a choir magazine, host an annual choir weekend, and allow us to embark on a biennial international trip. For instance, in the summer of 2019, we collaborated with the Orchestre Symphonique Universitaire de Lorraine in Nancy, France, to perform Mozart's Requiem over there.
Is your interest piqued and would you like to know whether NSKAD is an association for you? We welcome students from Nijmegen and beyond to join our choir. Come and sing with us during an open Tuesday evening rehearsal, with no obligation. Whether you're a seasoned singer or just starting, there's a place for you at NSKAD. Follow us on Facebook and Instagram to stay updated, and we look forward to seeing you at our concerts!